Easy assembly FRP Anti Slip Stair Tread
Product Detail
Product Tags
Stair Tread is cutting from molded grating and a solid, visibly defined, slip-resistant nosing. Available in the same high-performance resins as our molded fiberglass grating products, the grating portion of the tread is available with the standard meniscus or optional grit surface. Standard color are green, grey and yellow with black or yellow nosing.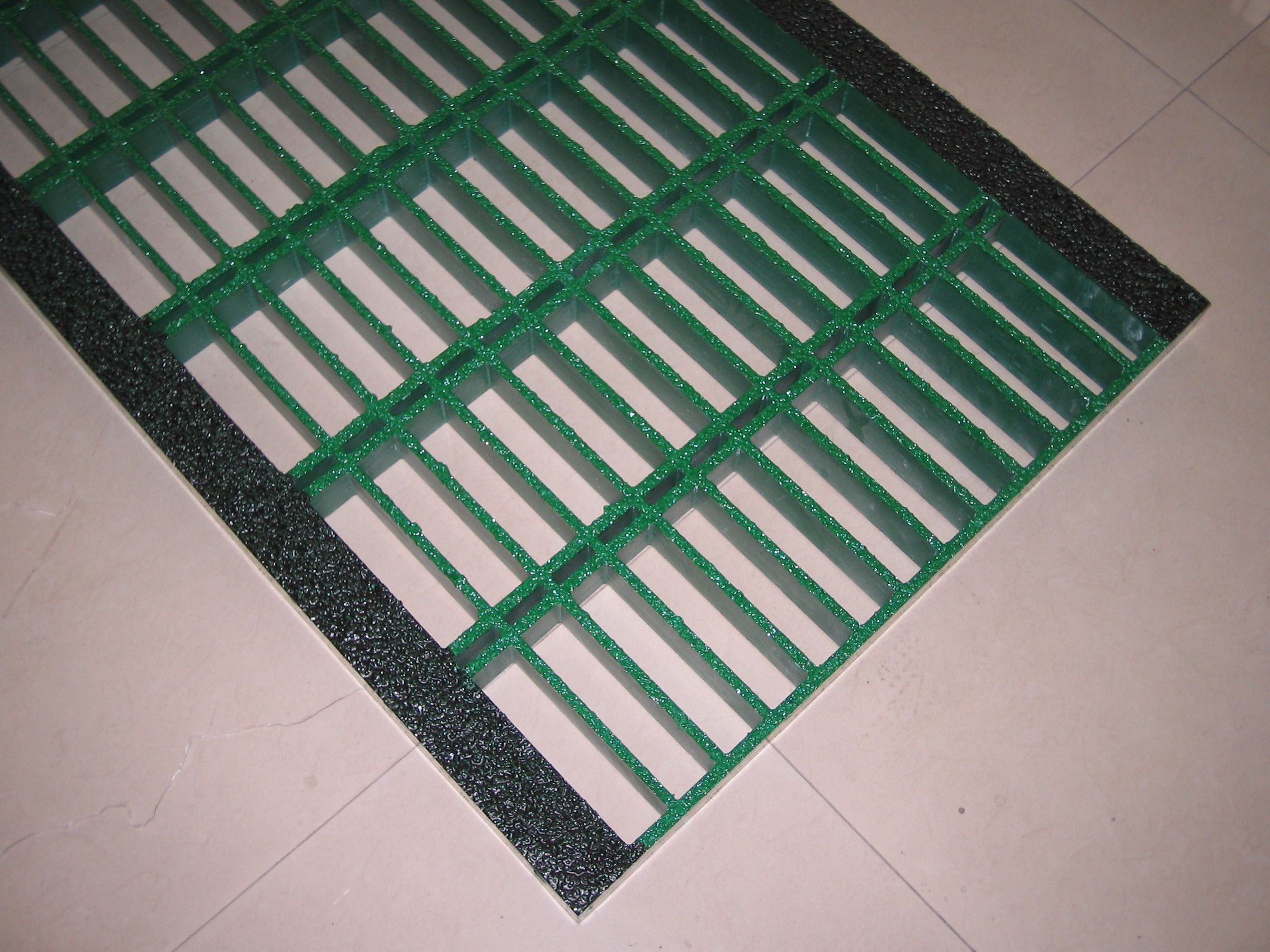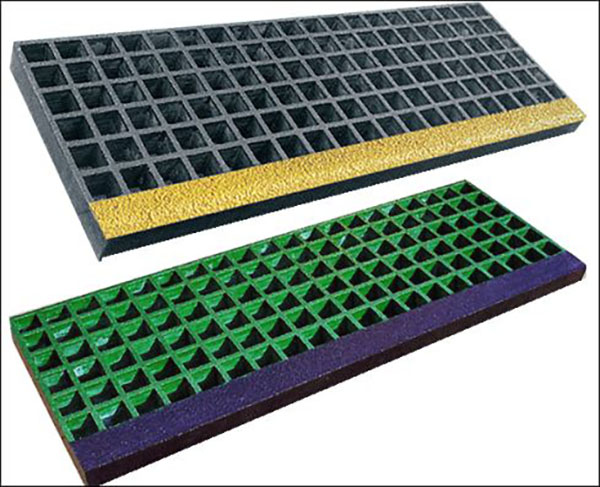 Below is our standard products size, also available for other dimension
thickness

mm

Mesh size

mm

Width

mm

Length

mm

Unit weight (kg/meter)

38

38*38

274

3050/3660

5.50

38

38*38

312

3000/4038

6.20

38

38*152

290

3050/3660

5.80
FRP Pultruded Stair Treads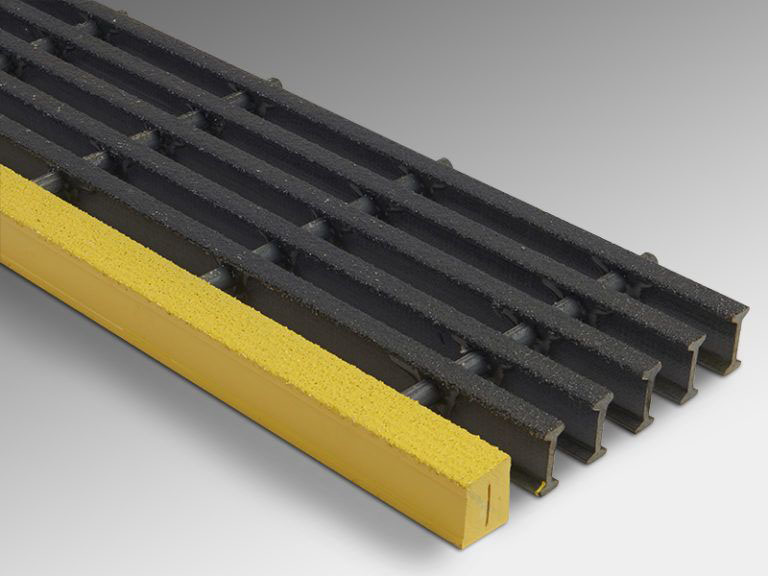 FRP pultruded stair treads provide superior strength for stairways that require longer spans. These treads, designed with "I" or "T" shaped bearing bars, have a solid, slip-resistant nosing in a contrasting color. 
The standard surface of the entire tread is applied quartz grit.  Standard color options are yellow grating with dark gray nosing or dark gray grating with yellow nosing.  
Thickness

mm

Open area(%)

Width

mm

Length

mm

Unit weight (kg/meter)

38

40

300

1220/2440/3660

6.90

38

60

310

1220/2440/3660

5.20

50

50

309

1220/2440/3660

5.80
Covered Fiberglass Stair Treads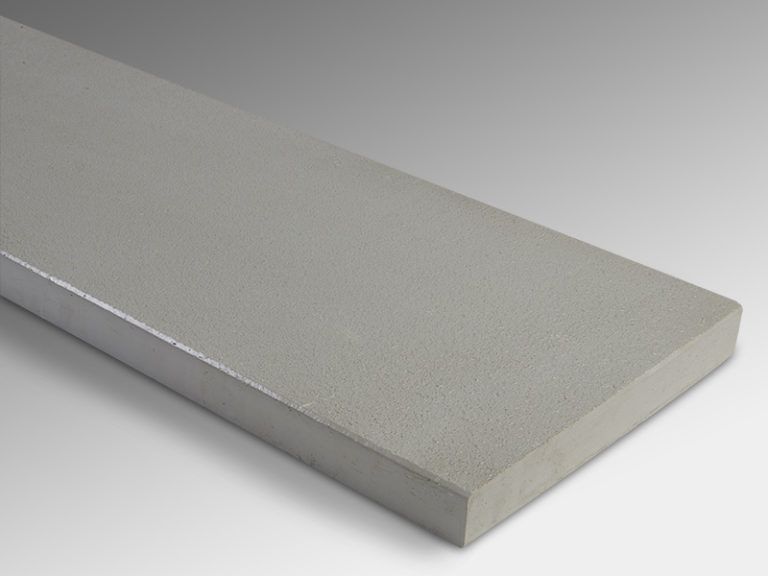 Designed as an alternative to heavy, high-maintenance concrete or slippery metal steps, FRP covered stair treads are designed for uses such as universities, commercial office parks, motels, and aquatic or amusement parks.
resins and colors are also available. The integrally applied grit top is available in two surface textures that provide slip resistance; lighter standard grit for barefoot traffic or coarse grit for industrial applications.
Thickness

mm

Mesh size mm

Width

mm

Length

mm

Unit weight (kg/meter)

33

38*38

274

1220/2440/3660

5.20

41

38*38

312

1220/2440/3660

7.60

53

38*38

310

1220/2440/3660

8.50
---
Previous:
FRP Anti Slip Nosing & Strip
Next:
FRP Hand Layup Product
---
Write your message here and send it to us