Easily installed FRP GRP Walkway Platform System
Product Detail
Product Tags
Stair Treads are made using 38mm FRP Anti-Slip Open Mesh Grating with yellow nosing.
Platforms are built from 38mm FRP Anti-Slip Open Mesh Grating with a SWL of 5kN/m2.
Continuous handrail on both sides has Kick Plate on the platform to prevent items falling or rolling off.
Supplied fully fabricated – we can break it down into sections to make it easier to lift if required.
Stair Tread and Platform are 800mm wide.
Long-lasting FRP will never rot or corrode and requires zero maintenance.
Chemical resistant, non-conductive and low noise.
 • High strength composite construction
 • Dimensionally and thermally stable
• Manufactured to your individual specification
• Corrosion resistant
• Non-conductive
• Easily installed
• Maintenance-free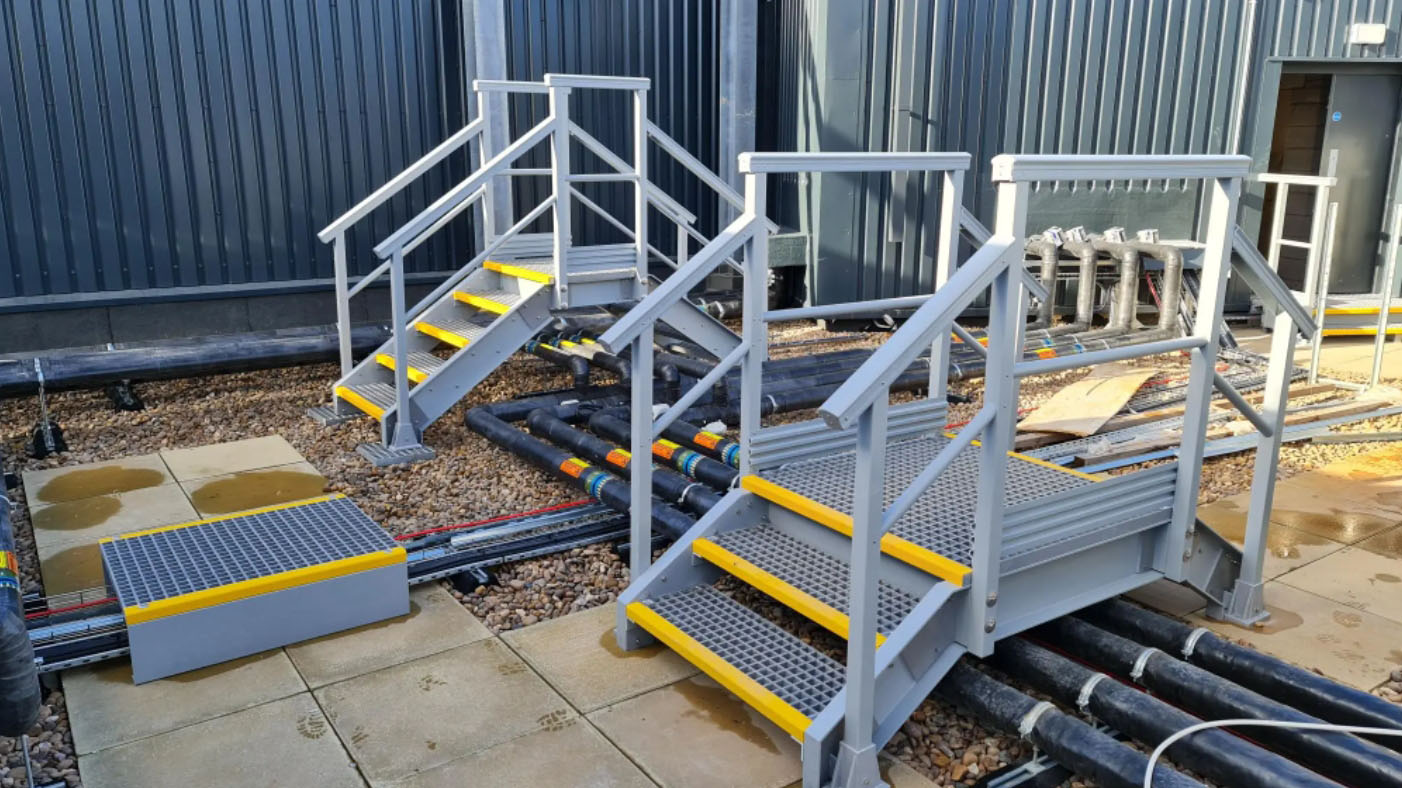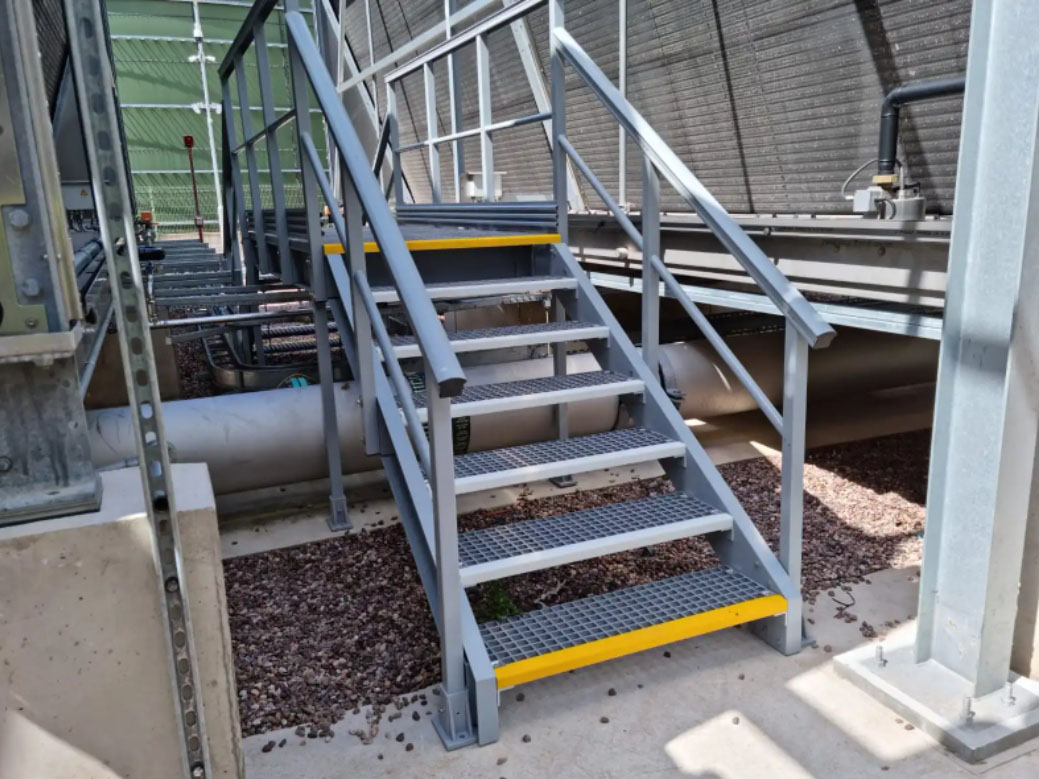 FRP Walkway Platform most applications including:
• Roof-top access to private or government buildings
• Chemical Plants
• Water and Waste Treatment Plants
• Marine and Offshore
• Petrochemical
• Power Stations and Sub-Stations
Whether staff need to navigate across a single pipe, a boundary wall or a network of cables, a FRP Walkway Platform will ensure that they stay safe while preventing the pipes, walls or cables from getting kicked, stepped on or damaged. Built to suit each site, a FRP Walkway Platform can be made any height, width or length and is usually supplied ready-made. FRP is less than half the weight of the steel equivalent, so most FRP Walkway Platform can be placed manually – no heavy lifting equipment is required. It is also long-lasting and low-maintenance. Typically constructed using Standard Open Mesh Grating and stairs with a FRP handrail, they can be made to your own specifications.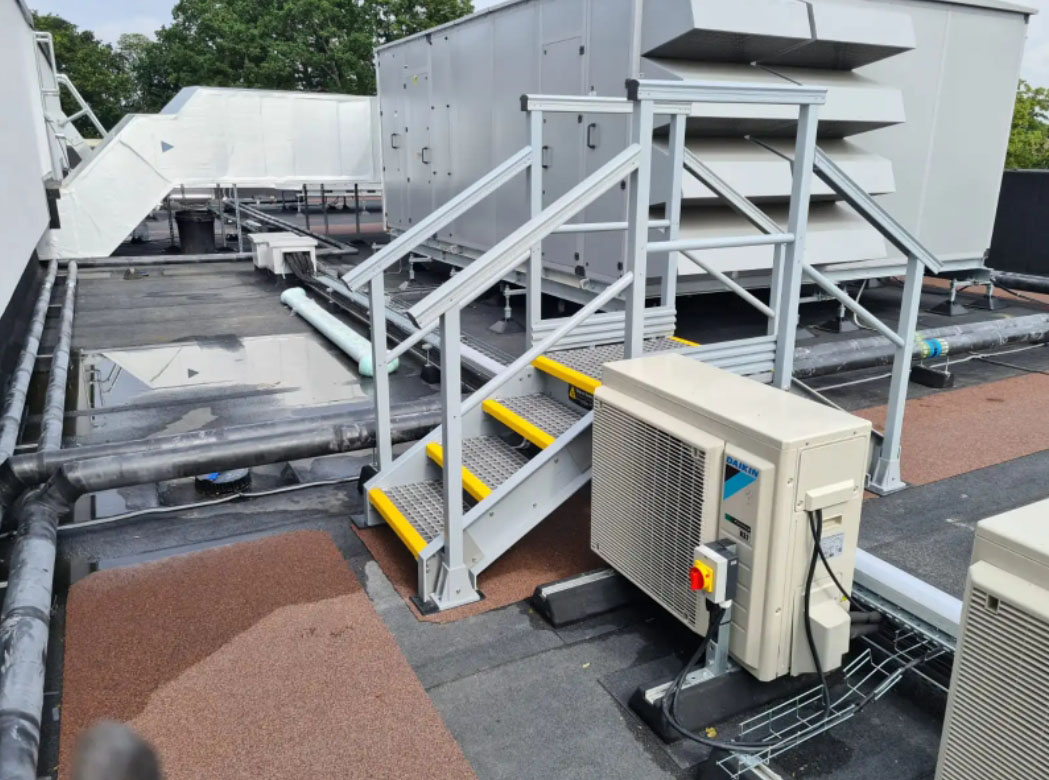 ---
Previous:
FRP Hand Layup Product
---
Write your message here and send it to us